Style inspiration from Larisa Lupoaea
There are so many women out there whom we admire. We get inspired by their grace, their effortless class and imagination. Here is the first in a series of interviews we hope you'll enjoy reading. Larisa Lupoaea is a Romanian content creator in love with fashion, but also with Instagram. See below her view on timeless style!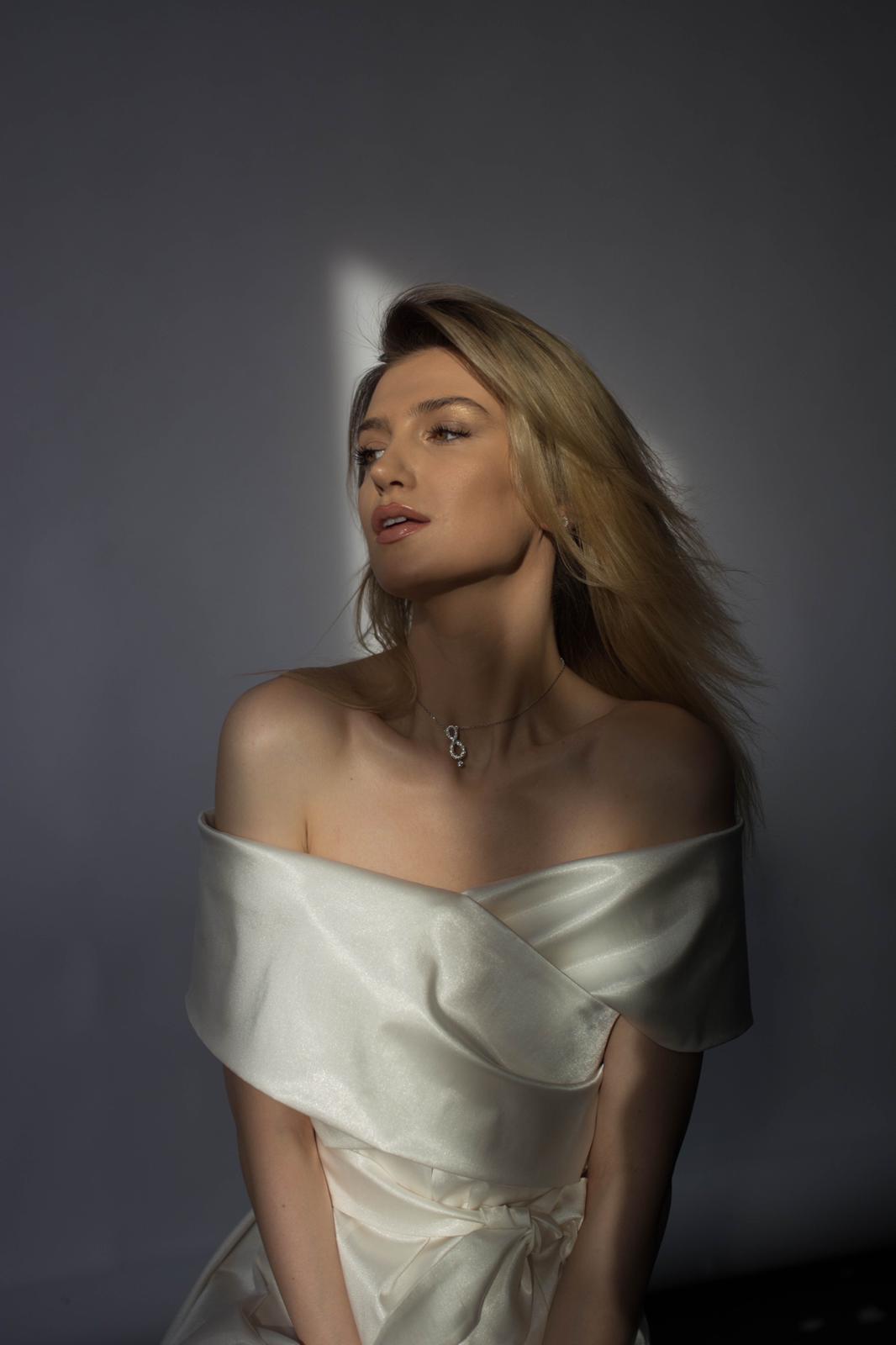 How would you define an impeccable style?
Something that suits you well and brings out the best of you. It really doesn't matter if it's the latest collection of a high-end brand or just a DIY you worked on in your spare time. The most important thing is to enhance the beautiful curves of your body and to tell the story of YOU.
Your go-to type of dress for summer.
It depends on the occasion, if I'm going for a walk or for a dinner in an elegant restaurant. However, with the proper accessories, I would transform it for both the occasions. So, my dress for summer would be a midi piece, in warm colours, such as white, beige or light pink.
What is your advice for timeless chic regardless of budget or personality?
Timeless chic sounds so nice! A good natural material, a good fit and a smile :D
Most ordered fashion item online.
I rarely buy things online. I prefer the offline experience with all it has to offer, from the vibe of the store to seeing and trying on the items I like.
Did your shopping habits change during this difficult time?
Well, they certainly had to, due to this time. As I was saying, I rarely buy online, but if I really want something and I cannot wait until the stores open, I am ordering it online. I have to admit though that in the last 3-4 months I didn't go overboard and just ordered a few special pieces.
Name a DALB piece that you could wear even 10 years from now.
The timeless cashmere coat :)