Style inspiration from Andra Oprea
Always and forever in love with dresses, Andra is that feminine & charismatic blogger you want to follow. She'll tell you all about her trips around the world and leave you with a powerful girl power impression. Do check out her profile and stories!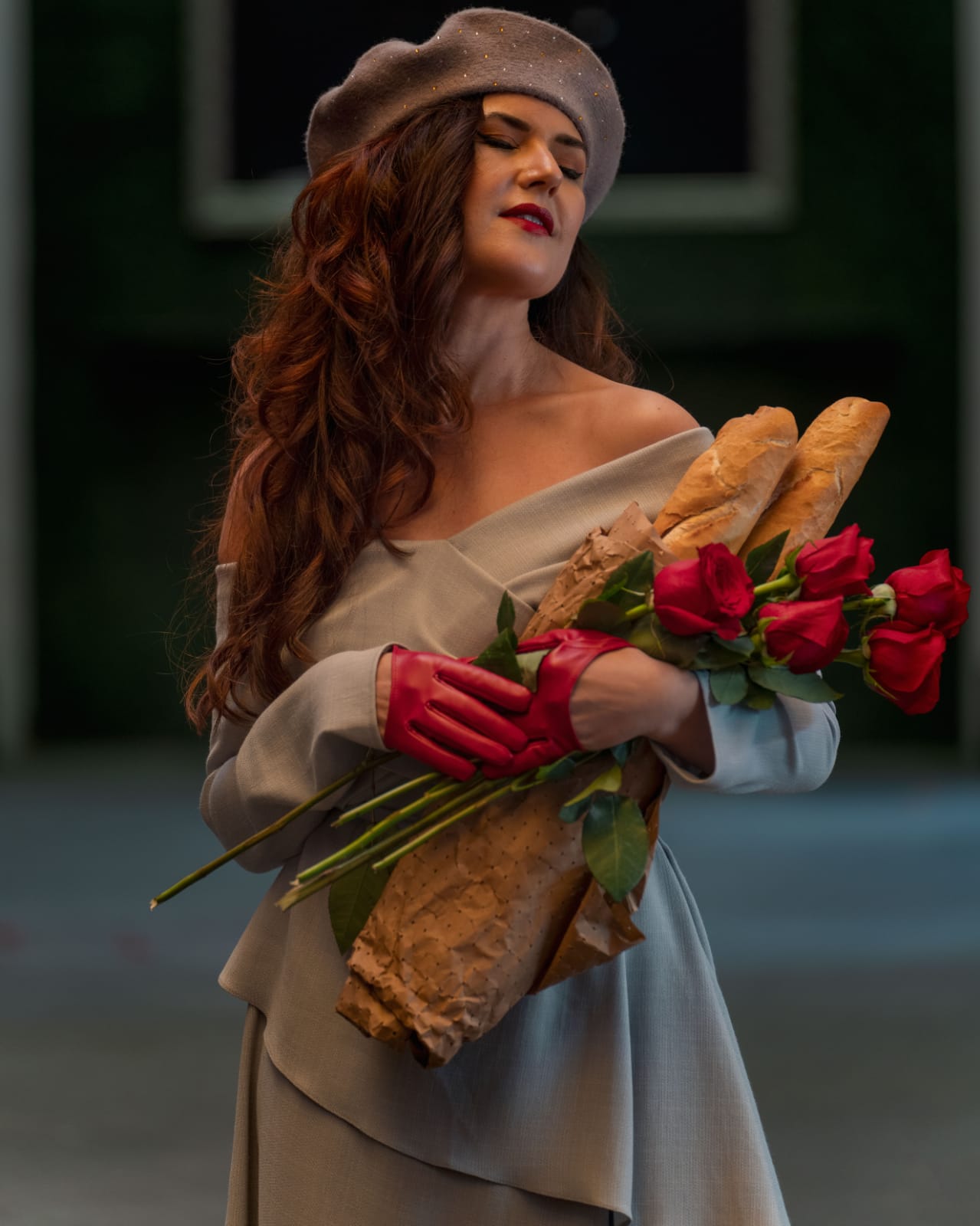 1. What are the 3 must have items for any feminine wardrobe?

My first choice - a dress that fits like it was tailor made, even if it wasn't. Second on the list, a feminine shirt with delicate details and last, but not least, I would always choose a pencil style skirt instead of pants. Quality materials and stitching as well as design are the key focus points when I choose my favourite items.
2. What's an item every woman should own during the cold season?
Definitely an oversized sweater or pullover. They can complement almost any outfit and they are so cuddly and comfortable to wear.
3. Tell us about a clothing piece you'll always hold dear or remember.
It's impossible to avoid the cliché with this question so I will not even attempt it. It's definitely my wedding dress. Beyond all the memories of that day, I had a pretty hard time getting this dress made for me so when I finally got what I wanted, it was a great personal victory for me. So, yes, definitely my wedding dress.
4. Online vs. Offline. What's your favourite shopping method and why?
It's a difficult question to answer as I think I'm more of a hybrid shopper. I like the convenience of online shopping, but I also enjoy physically trying on things in the brick and mortar shop. If, however, I'm forced to choose, I have to say online shopping.
5. Name a DALB piece that you could wear even 10 years from now.
Without any second thoughts, I can say the Triangle dress.