Office to dinner: 3 chic and versatile dresses
This must be one of the best moments to invest in versatile dresses for any type of gathering or mood. Shopping in these times got more strategic as the items need to offer round the clock style.
This is why we've selected three dresses that are both chic and versatile, figure flattering and effortlessly classy. Of course, you have carte blanche to wear yours with anything from flats to super high heels.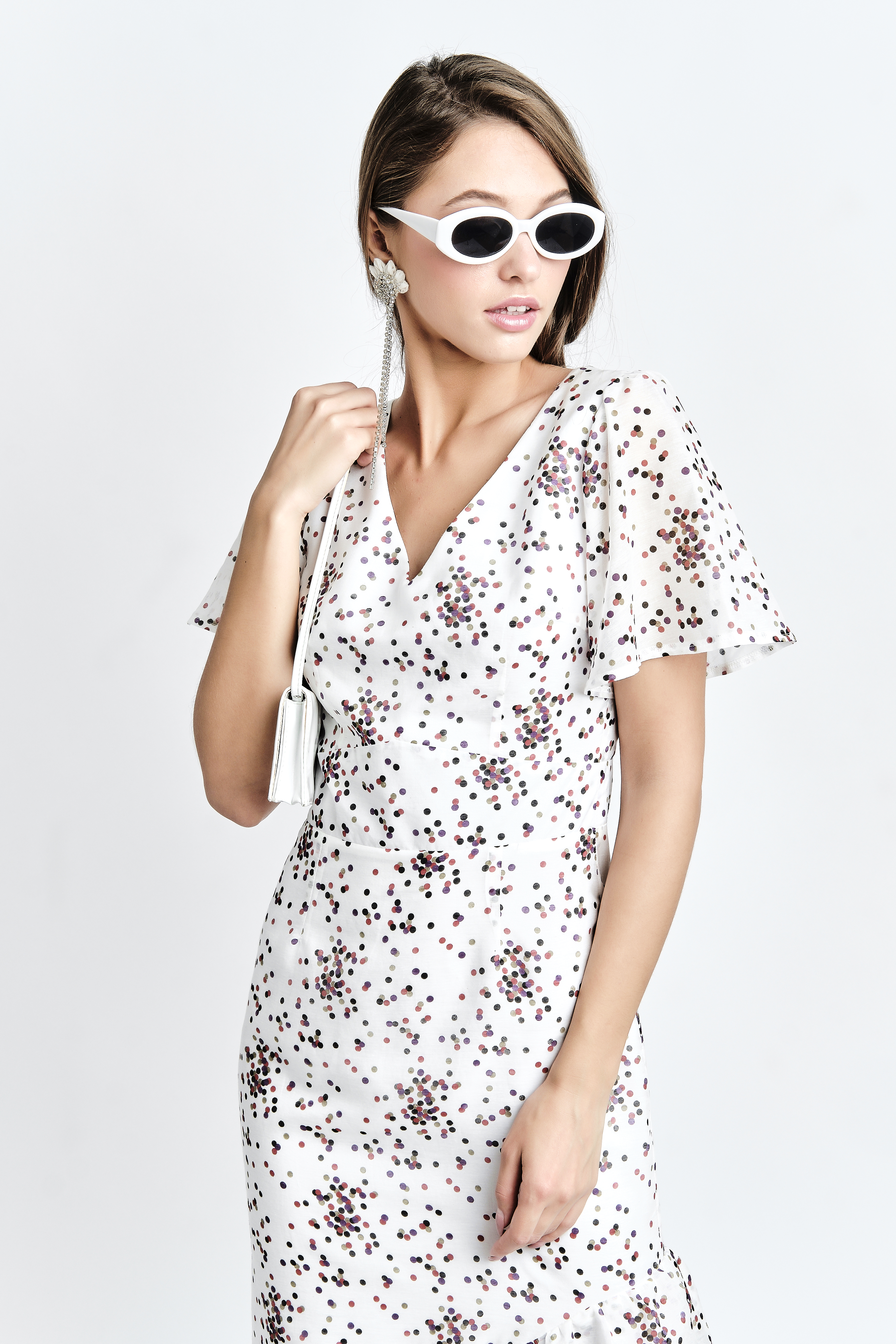 DALB's designer found this timeless pattern to be ideal for refined women who admire 50's and 60's silhouettes. Elevate your style by wearing the asymmetric dress with suede nude stilettos for business meetings, switching to strappy sandals when out and about with friends.
The clean V-neck will elongate the neckline while the short sleeves will give the impression of slimmer hands. You can also wear it during fall, with a white knitted cardigan and neutral boots.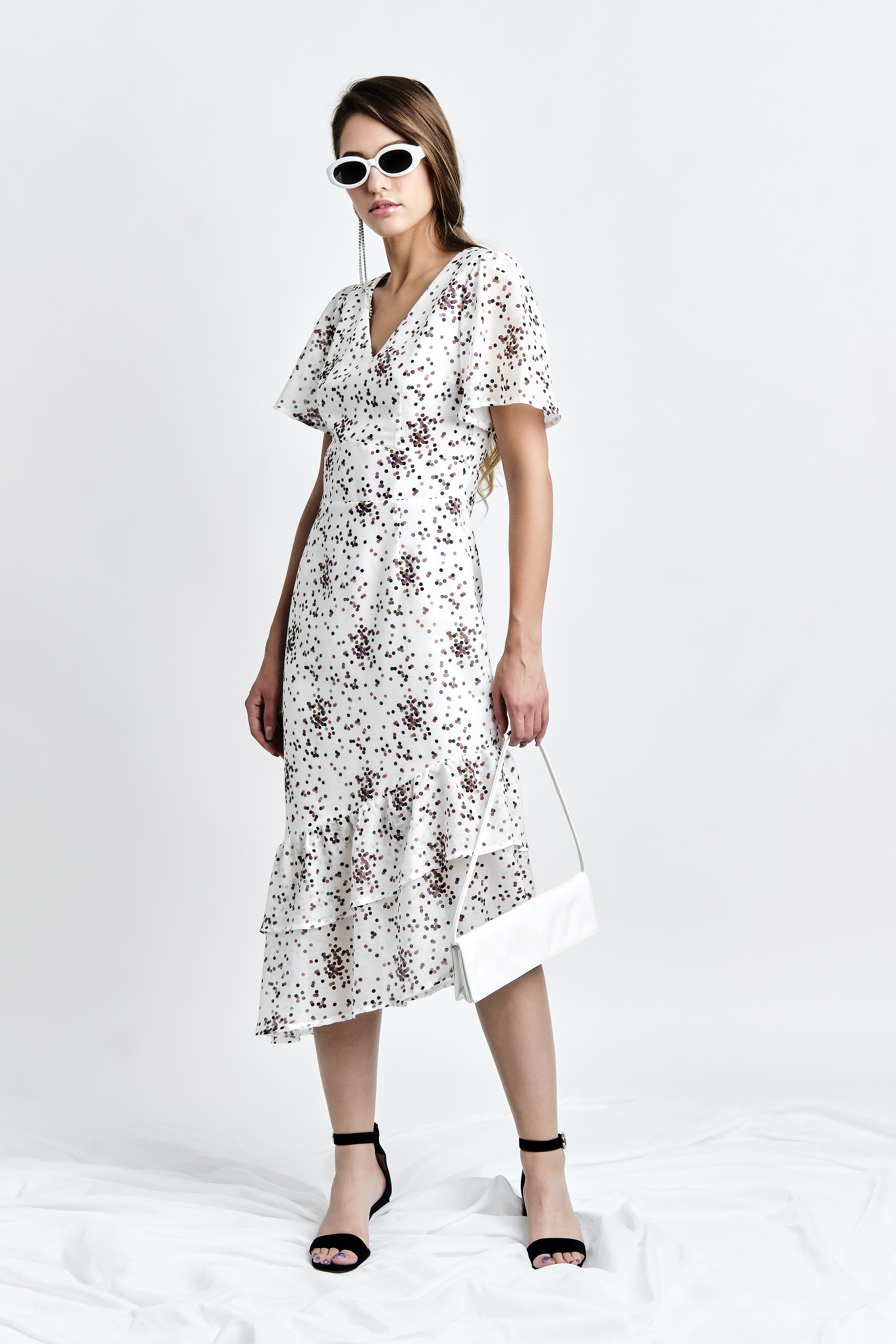 ROUND – floral printed silk dress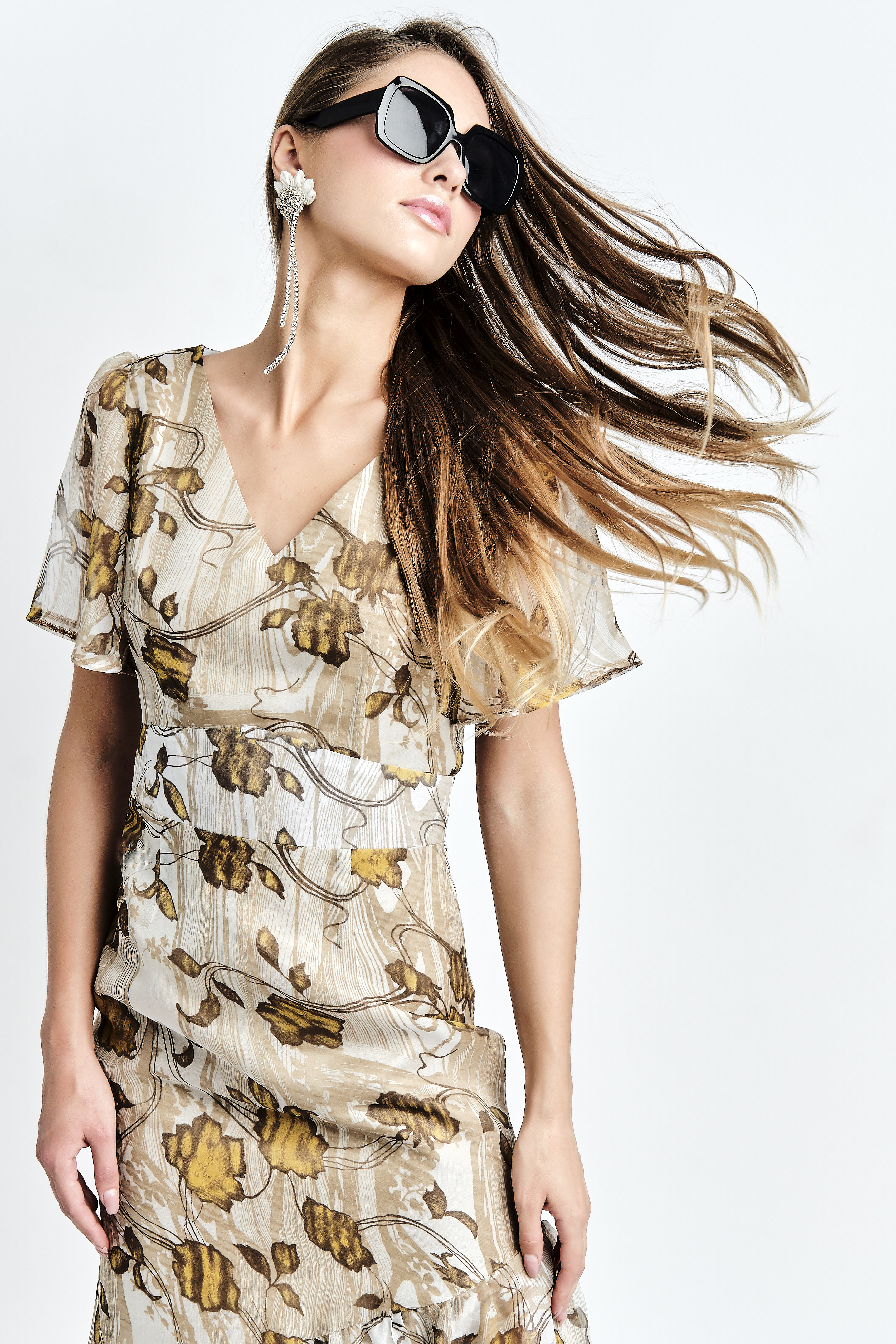 It's easy to stay elegant from office to dinner when you choose a ruffled silk dress. The long sleeves will make an impression during the day, especially if you complement them with gold rings and precious stones.
Say yes to a late cocktail invitation! Just by changing the shoes and makeup you will look stunning in no-time. Don't pair it with anything too flashy as it will take away its femininity.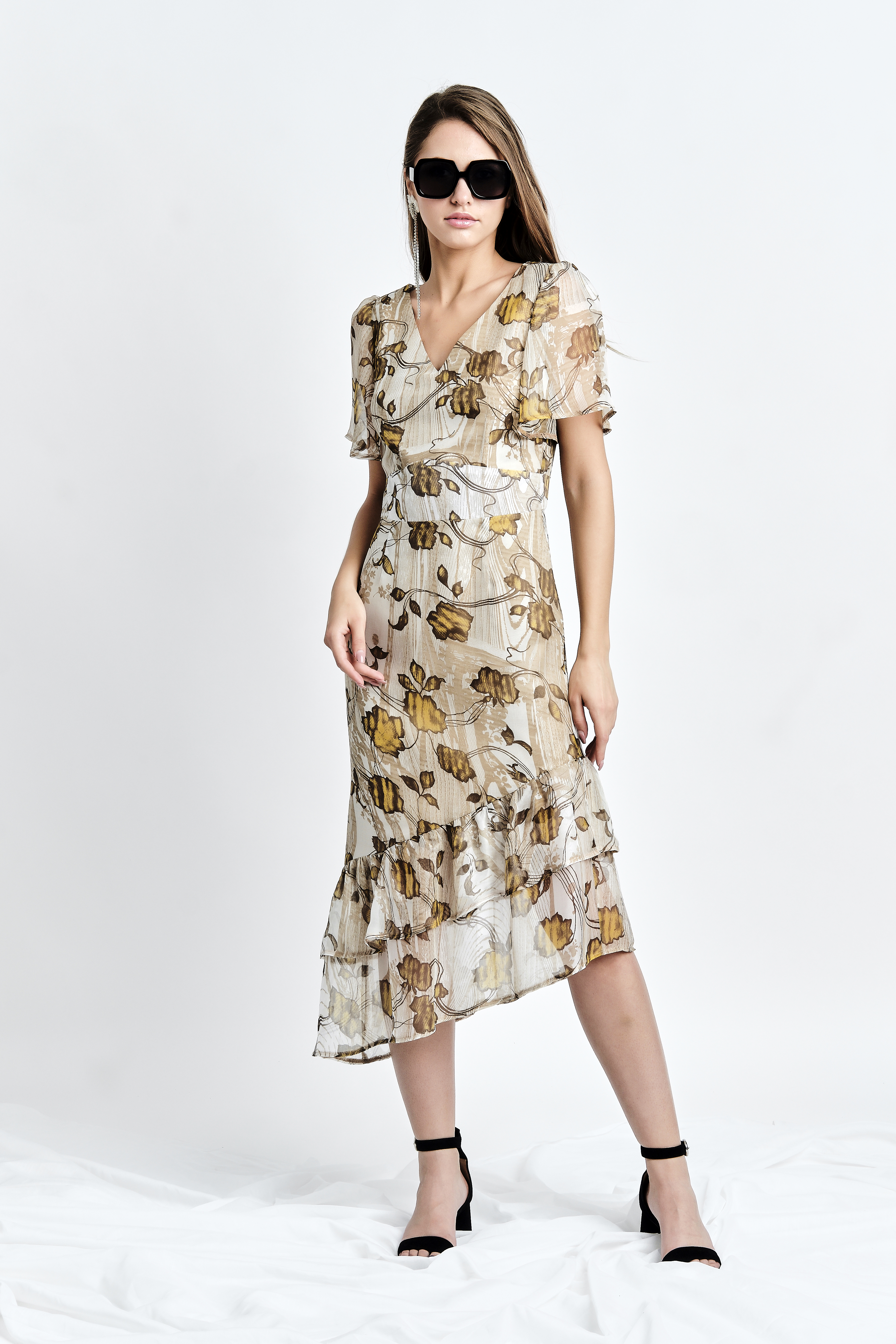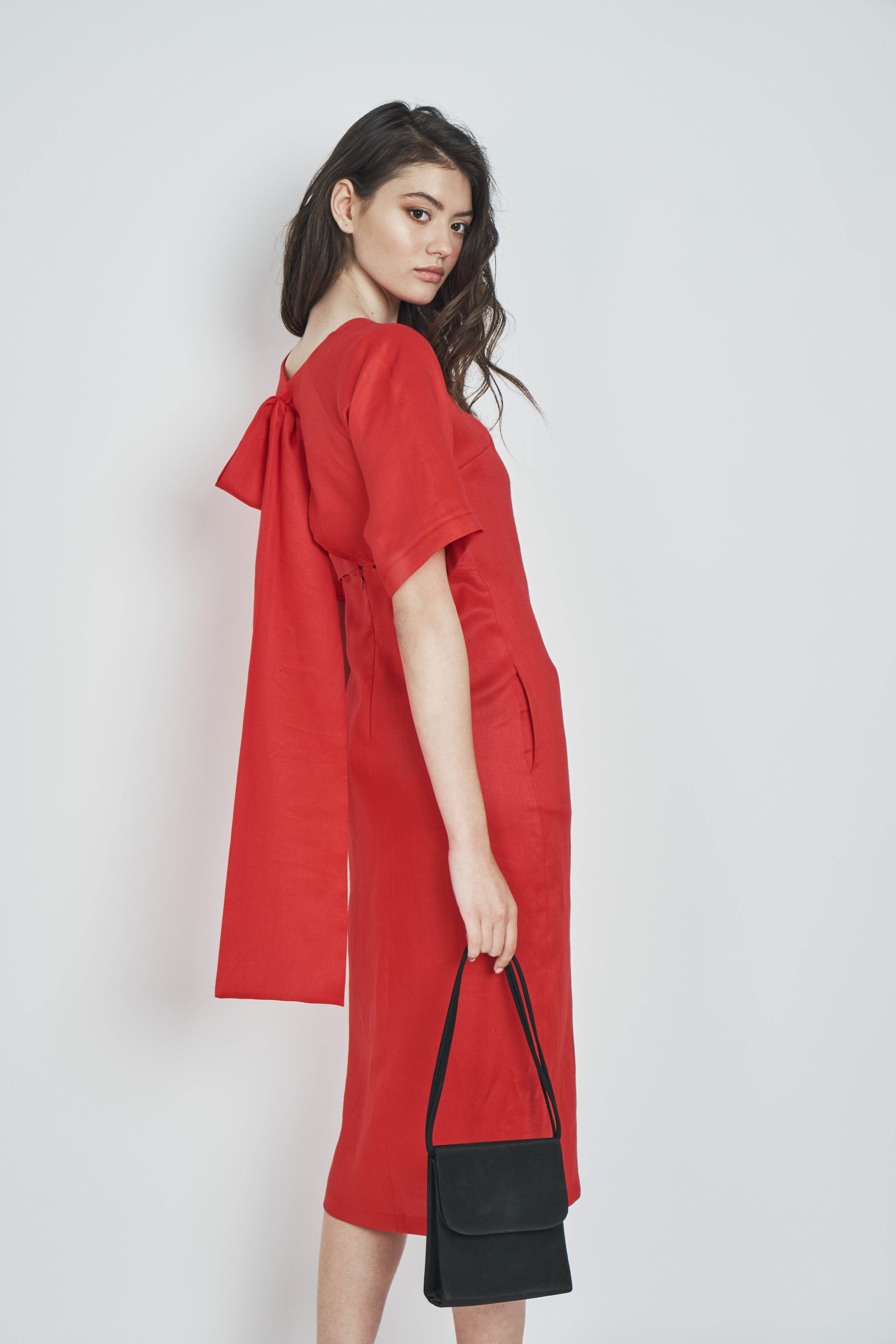 A bow can do so much for a look! Our linen-blend piece has a beautiful simplicity that makes it so full of charm. Afraid of an all-red outfit? Match this with black heels and a massive bangle. Dinner by the sea? Combine it with precious flat sandals and a red lipstick, of course.
Are you on the edgy side? Then wear this red tunic with kitten heel shoes in animal print. You won't regret the compliments!
Hope you love these three dresses and style them in every fashionable way. See you soon on the shop or in our store in The Grand Avenue - JW Marriott Bucharest Grand Hotel.